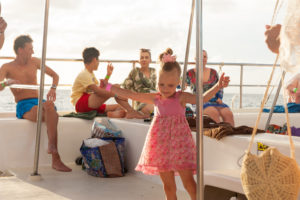 2020 has been an unprecedented year. The COVID-19 pandemic has caused turmoil around the world, changing how virtually everyone lives. However, the ongoing pandemic does not look to stop people from celebrating Labor Day weekend.
While COVID-19 has reduced the number of Americans traveling over this weekend, plenty of people still plan on traveling. An estimated 42.5 million Americans plan on hitting the road over the holiday weekend. Even with current events, people want to take advantage of the relaxation and fun that Labor Day offers them.
However, even though Labor Day weekend is a time for fun with friends and family, it still comes with inherent risks. As people travel, the roads will crowd, increasing the risk of car accidents. Traffic crashes are not the only accidents you should worry about, as plenty of fun activities can lead to Labor Day accidents.
Labor Day weekend is the perfect time to decompress and relax, especially after the stressful year we have all had. Nobody wants to have that ruined by being involved in an accident over the holiday weekend. However, accidents can and do happen, often to no fault of your own.
In many cases, you can seek compensation for injuries and damages you suffered in Labor Day accidents. If you suffered an injury in an accident over Labor Day weekend, contact the personal injury lawyers at The Green Law Firm and let us fight for you.
Common Labor Day Accidents
As we mentioned earlier, millions of Americans plan on traveling this upcoming holiday weekend. That means U.S. highways will be far busier than usual. As you can assume, more cars on the road will likely increase the risk of car accidents.
However, car accidents are not the only Labor Day accidents that occur over this weekend. There are plenty of activities that, while fun, can end in disaster if you are not careful. Let's go over some of the most common Labor Day accidents.
Car Accidents
Car accidents are one of the most common types of accidents that occur over Labor Day weekend. It's a busy time, and many people are in a rush, which often leads to many preventable mistakes. That becomes a problem on crowded roads.
In 2018, there were 375 traffic deaths over Labor Day weekend, accounting for nearly 11% of all traffic fatalities in September. While recklessness and negligence are to blame for many of these accidents, so is drinking and driving.
In 2018, 38% of traffic fatalities involved a drunk driver. For comparison, in the same year, alcohol-related traffic fatalities accounted for 29% of traffic deaths.
For 2020, the National Safety Council estimates that there will be roughly 390 traffic fatalities over Labor Day weekend. However, they concede that due to COVID-19, those numbers may vary.
Boating Accidents
Boating is one of the most popular activities to do throughout the summer, especially over Labor Day weekend. While being out on the water is fun and exciting, it can be quite dangerous, as well. Unfortunately, boating accidents occur all the time.
In 2019, 2,559 people were injured in these accidents, while 613 people died in them. Labor Day weekend, along with Memorial Day and the Fourth of July, accounts for over one-third of all boating-related accidents and deaths.
Unfortunately, many of these deaths are preventable. In 2017, nearly 85% of those who drowned were not wearing a life jacket. These life jackets can help prevent these deaths. Drinking and driving is also a key cause of boating accidents.
Grilling Accidents
Grilling outdoors is a staple for virtually all summer activities. After all, the weather is ideal for cooking outside. While grilling offers many benefits for families, it comes with inherent risks. After all, all grills involve a flame of some kind.
Roughly 70% of American adults own or have access to a grill or a smoker. While that means that countless families are going to have great meals, it also means that the risk of injury is high.
According to the National Fire Protection Association, an average of 19,700 people have to go to the emergency room for grill-related injuries. The majority of these injuries occur during the summer months, especially during holiday weekends, such as Labor Day.
Firework Accidents
While fireworks are known as a Fourth of July staple, many people still use them for other holidays, including Labor Day. As is always the case, fireworks are incredibly dangerous. They can cause serious devastation if you are not careful.
No matter the size of a firework, they are all dangerous, even sparklers. While people think sparklers are safe for children to use, they burn at 1,200 degrees, which can cause serious harm to a child. In fact, more than 3,000 children under the age of 15 have to visit the emergency room every year due to fireworks-related injuries.
Staying Safe this Labor Day Weekend
Labor Day weekend is a time for fun and excitement, but that also means you should always practice caution. While you cannot control the actions of others, you can control what you do. By practicing safety precautions, you can better keep your friends and family safe.
Some useful Labor Day safety tips include:
Never drive a car under the influence of drugs or alcohol.
Never drive a boat under the influence of drugs or alcohol.
Leave your home with plenty of travel time to avoid rushing.
Obey all traffic laws, signs, and signals.
Provide plenty of space between you and other drivers on the road.
Do not let young children play with fireworks. Supervise older children with small fireworks.
Only shoot fireworks in open spaces, away from buildings, trees, and dry foliage.
Do not use homemade fireworks.
Always wear protective eyewear when shooting fireworks.
Never leave an open fire unattended.
Do not cook under trees or overhang.
Keep children out of reach of fires.
Ensure that life jackets are worn while in a boat.
If young children or poor swimmers are in the water, ensure that they have a life jacket on and that someone is supervising them.
These are just a handful of useful tips you should implement to avoid Labor Day accidents. While you cannot control what other people do, you can do what you can to prevent these accidents.
However, if someone else's recklessness and negligence caused an accident that injured you or caused damage in some other way, you may be entitled to compensation. Give The Green Law Firm a call today if you were involved in a Labor Day accident. Let us fight for you.