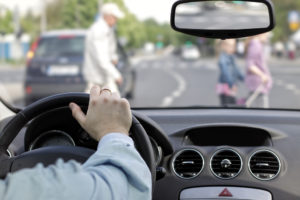 Summer is here, which means more and more people are opting to travel by bike or foot than by car. This is not only a great form of exercise, but it also helps out the environment, too. While pedestrian traffic may be on the rise during the summer, unfortunately, this means pedestrian-related accidents are also more common. There are numerous reasons why pedestrian accidents take place, from driving distraction to neglect, speed, and failing to pay attention to traffic rules. According to the National Highway Traffic Safety Administration (NHTSA), nearly 6,000 pedestrians are fatally injured in motor vehicle accidents every single year. Over the last few years, this number has steadily increased by about nine percent.
With an increased number of people moving to Brownsville and the Dallas-Fort Worth area, it is no wonder we are seeing so many pedestrian accidents take place. Dallas highways are amongst the most dangerous in the nation, and the population is continuing to grow every single day. The chance of sustaining a serious injury or death is far greater for pedestrians when a motor vehicle is involved, which should come as no surprise. While Brownsville and surrounding communities are doing everything they can to make the roads safer for pedestrians by building paths and bridges and making the intersections safer, accidents still happen. Education and awareness are key to avoiding pedestrian accidents, and our lawyers are committed to helping you do just that. Pedestrians are unprotected while on foot, making them more susceptible to devastating injuries and death. Here are a few safety tips to help keep you safe this summer:
Only cross the street at marked crosswalks – Jaywalking or running across the road when it seems there is a lull in traffic is extremely dangerous and could result in an accident. Do your best to only cross the street at marked crosswalks in order ensure you are seen.
Be alert – There are many different distractions – namely technology – to drivers these days. With this in mind, it is important for pedestrians to be alert and never walk while texting, emailing, or engaging in any other type of distraction.
Use the sidewalks – It is far safer to walk on the sidewalk than in between cars or in the bike lane. Always use a sidewalk when there is one present, and walk facing the direction of traffic if there is no sidewalk. Do your best to stay as far away from traffic as possible.
Make sure the driver sees you – Many pedestrians make the assumption that the driver can see them, but this is not always the case. If possible, make eye contact with the driver so you know they see you and you see them.
Pedestrian accidents happen all the time and for a wide range of reasons. Whether a car is backing up in a parking lot and doesn't see you, or veers in traffic because they are texting, pedestrians are at risk of injury. If you or a loved one has been involved in a pedestrian accident, please contact Green Law Firm today. Our Brownsville pedestrian accident lawyers understand the ins and outs of these types of cases and will do everything we can to ensure you receive the compensation you deserve. Stay safe out there this summer!