Texas Pedestrian Accident Attorney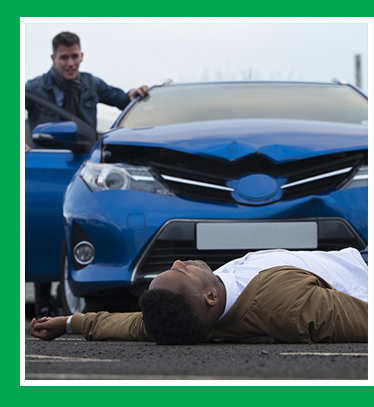 According to the National Highway Traffic Safety Administration (NHTSA), Texas is ranked as the 10th most dangerous state in the United States for pedestrians. In the last couple of years, fatal auto-pedestrian accidents have increased by nearly 13%, resulting in nearly 600 deaths annually. These numbers show just how serious pedestrian accidents are in the United States, and Texas specifically. Before we go any further, let's look at a few other statistics pertaining to pedestrian accidents in the U.S.:
A pedestrian is killed every two hours
A pedestrian is injured every eight minutes
Approximately 5,000 pedestrians are involved in fatal traffic accidents every single year
Nearly 70,000 pedestrians will suffer injuries from an accident
Half of all hit-and-run deaths occur between 3:00 p.m. and 4:00 p.m, which is when children are typically returning home from school
These are just a handful of the most eye-opening statistics we have found about pedestrian accidents. As you can see, this is a growing problem in the United States that we must face head on. Many victims of pedestrian accidents are children, which makes these types of scenarios even more heart-wrenching. A large majority of pedestrian accidents happen as a result of distracted driving, which has increased in recent years because of texting and people using their phones to check Facebook, email, and other apps while driving the Laredo roadways.
Common Causes of Pedestrian Accidents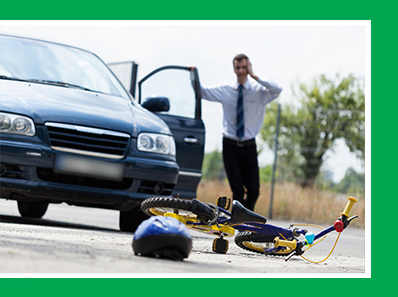 Pedestrian accidents often result in serious, life-threatening injuries, or worse, because of the sheer force behind the car or truck that causes the accident. It is shown that the majority of accidents that involve pedestrians occur as a result of negligence or distraction on the part of the person operating the vehicle. Drivers are faced with numerous distractions, including mobile phones, children in the car, other passengers, eating, drinking, and other diversions that takes their attention away from driving. These distractions are no excuse and often result in a pedestrian losing their life or a child losing their mother.
Besides distraction, some of the most common causes of pedestrian accidents include:
Improper lane use
Unmarked crosswalks
Left-hand turns
Quiet cars (pedestrians do not hear them coming)

Hybrids and battery-operated vehicles are 40 percent more likely to strike pedestrians

Dark clothing
Alcohol or drugs
Arterial roadways
These are just a handful of the most common reasons pedestrian-auto accidents take place. While some of the things listed above may seem silly, they are the culprit of serious, life-changing pedestrian accidents. As more and more people move to Laredo, Brownsville, and the surrounding areas, the risk of pedestrian-auto accidents increases. High-speed roadways, multiple lanes, and an rise in the number of people walking and driving around will all contribute to pedestrian accidents in the future, which is a scary thought for many.
Contact Green Law Firm Today
The pedestrian accident attorneys at Green Law Firm understand just how devastating these types of accidents can be and will do everything we can to make it right. Whether you were the victim of pedestrian accident or have lost a loved one due to another person's recklessness, we can help. We have represented victims of pedestrian accidents throughout Texas and are prepared to fight for you until the end. We do not stand down to anyone and will burn the midnight oil coming up with the right strategy for your case. Our knowledgeable pedestrian accident attorneys will investigate your case and work our magic in the courtroom for you, should it come to that. We don't believe in settling for anything less than what you deserve, you can count on that. If you have been involved in a pedestrian, please contact Green Law Firm today so that we can get started on your case right away.