Texas Premises Liability Attorneys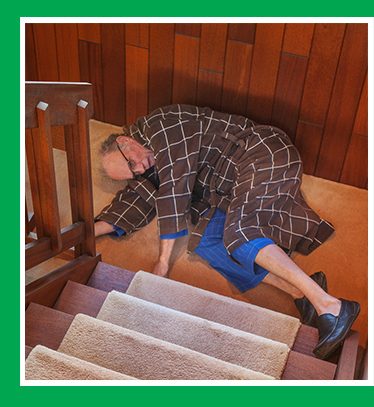 Property owners – whether residential or commercial – have an obligation to ensure the space is safe and free of hazards. Under local, state, and federal laws, property owners must keep their land and buildings safe for authorized visitors at all times. In the event they fall behind on upkeep or fail to take care of any known hazards and someone gets injured on their property, they may be slapped with a premises liability lawsuit. Individuals who have been injured on another person or business' property may be entitled to recover financial damages to help pay for medical bills and to offset any out-of-pocket expenses or lost wages. Premises liability cases can be rather complex, depending on the circumstances surrounding the incident and who was at fault.
Even though landowners, property managers, and business owners have a responsibility to ensure their environment is safe for anyone visiting their premises, every year thousands of people sustain injuries due to dangerous situations. By Texas law, all property owners have an obligation to keep their premises safe and secure. They must fix any known hazards on and warn guests of the existence of any issues that may cause injury. When property owners negligently fail to maintain their premises and a visitor is injured due to their laziness, the injured party may be able to pursue a premises liability case.
What You Need to Know About Premises Liability
Premises liability covers a myriad of case types and scenarios. This is important to keep in mind when considering pursuing this type of case, as you want to make sure the attorney you choose is experienced in the specific type of premises liability situation you have on your hands. Some of the most common types of premises liability cases that the attorneys at Green Law Firm have experience with include:
Slip and fall cases
Staircase accidents
Electrocutions
Defective sidewalks and other walkways
Lack of security
Tripping over uneven
Accidents on construction sites
Structural defects
Injuries sustained from animal attacks, such as dog bites
Neglect on the part of the property owner
Failure to mark or announce potential unsafe conditions
Swimming pool injuries
Fires and explosions
Lead poisoning
Exposure to hazardous materials
These are just a handful of the most common premises liability cases that we see. We understand that every case is different and will make sure to go over the details of your case to ensure all bases are covered. We believe in listening to our clients and making sure their rights and wishes are put ahead of all other concerns, which is something that makes us stand out as well-respected Laredo premises liability lawyers.
Green Law Firm is On Your Side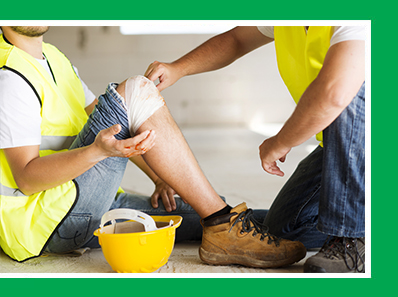 Determining liability in premises liability cases is complex and can be quite difficult to prove. Laws change from state to state, so it is important that you go with an attorney who understands Texas law, like we do here at Green Law Firm. If you or a loved one finds himself the victim of a premises liability incident in Laredo, Brownsville, or the surrounding areas, please contact us today. We have extensive experience negotiating settlements with the property owners' insurance companies in order to get you the compensation you deserve. When a property owner is negligent and you suffer as a result, that is wrong and you should be compensated. For more information on how we handle premises liability cases in Texas or to schedule an appointment with one of our compassionate lawyers, please contact Green Law Firm today.