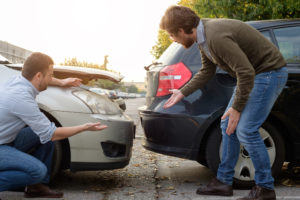 No one ever wants to be the victim of a car accident. Often, they leave you with serious injuries, destroyed property, financial instability, and emotional distress. The fallout of a car accident lasts far beyond the actual accident. Car accidents often leave lasting impacts on the lives of all parties, especially those who were not at fault. Even the most careful driver in the world cannot always prevent a car accident due to the negligence or recklessness of another driver. However, if you were not at fault in an accident, you may be able to receive compensation for your injuries and much more.
As we said before, even the most careful and safe driver can be the victim of a car accident. There are far too many drivers on the road that drive under the influence of drugs or alcohol, ignore traffic lights and signs, drive distracted, or other reckless acts. When other drivers do these things and cause an accident that leads to injuries and property damage, they can and should be held liable for their actions.
If you suffered an injury in a car accident, even as a passenger, you may be due compensation. However, many people often wonder what kind of compensation they can get after a car accident. Usually, this compensation goes beyond just the medical bills you will need to cover. The Green Law Firm understands how car accidents can complicate your life, which is why we are committed to helping you receive the compensation you rightfully deserve. If you were the victim of a car accident that wasn't your fault, contact The Green Law Firm today.
How is Fault Determined?
In the U.S., there are 18 no-fault states, meaning drivers in accidents in these states do not have to prove fault to seek compensation. However, Texas is not one of them. Texas is a modified comparative fault state, which means that fault is divided between all involved parties. For example, one driver can be 80% responsible for an accident while the other can be 20% responsible.
In Texas, if you were less than 51% responsible for an accident, you have the right to seek compensation from the at-fault party. This can work in your favor or against it, depending on who was at fault. Many factors play a role in determining fault in Texas, such as:
Duty of Care: All drivers owe a duty of care to other drivers, which means they must act responsibly and drive with the safety of all other drivers in mind. Drivers should pay attention, rid themselves of distraction, and never engage in reckless behavior.
A Driver Breaks This Duty of Care: When a driver breaks this duty of care, they can be held liable. Distracted driving, drunk driving, and failure to obey traffic signs are all examples of breaching the duty of care.
Another Driver's Actions Caused Your Injuries: Another vital element in determining fault is proving that a driver's actions led to your injuries.
Damages: You must prove that you suffered hardships following a car accident, whether mental anguish, physical pain, loss of income, and more.
Once you have established fault, you can begin working with a car accident attorney like those at The Green Law Firm to receive the compensation you deserve.
Types of Compensation You Can Receive
When people think of the outcomes of car accidents, they often think of injuries and damaged cars. However, people don't always think about the potential mental anguish victims go through, the income they lose due to missed time at work, or the medical bills for extended treatment long after their accident. There are various things you can receive compensation for following a car accident. Some of these include:
Medical Expenses: These expenses include reimbursement for all medical expenses related to your accident, including hospital visits, pain medication, physical therapy, and future medical treatments. You may be able to request compensation for any modifications needed for your home or vehicle after the accident.
Lost Wages: If the injuries you sustained in an accident caused you to miss work, you might be eligible for compensation for missed paychecks, as well as loss of PTO benefits and other employee benefits.
Property Damage: This includes any damage to your car or other personal property.
Pain and Suffering: Pain and suffering is more complicated to determine than others. It refers to any physical, emotional, or mental anguish you experience as a result of an accident.
Punitive Damages: Punitive damages are not available in every case, and they are not direct compensation to you. Instead, they are awarded when a driver's actions are particularly irresponsible. They seek to discourage behavior in others that puts others in danger, such as drunk driving and distracted driving. These damages are seen more as punishment.
These are some of the most common types of compensation you can receive following a car accident. Once you prove that another driver was at fault in your accident, you are eligible to receive compensation.
Who Pays for My Claim?
In most cases, you will likely recover damages from the at-fault driver's liability insurance. In Texas, all drivers are required to have insurance and must provide physical evidence of said insurance if asked. If a driver does not have insurance or fails to provide proof, they are susceptible to hefty fines. The minimum requirements for liability insurance in Texas are:
At least $30,000 per injured person
Up to $60,000 per accident
$25,000 of coverage for property damage
If you are hit by an uninsured driver or a driver with insufficient insurance, however, your own uninsured/underinsured motorist (UIM) coverage will cover the expenses.
The statute of limitations to file a lawsuit in Texas is two years. You have two years starting from the day of your accident to file a claim against the at-fault party. It is in your best interest, however, to act swiftly to ensure that your damages are promptly and adequately compensated. This is why it is best to have a quality car accident lawyer on your side. Give The Green Law Firm a call today and let us fight for you.