Teen Drivers' Lack of Experience Can Often Lead to Accidents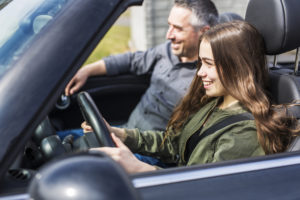 With August nearly halfway through, it's time to start thinking about back-to-school. It seems like just yesterday we were kicking off summer and lounging by the pool over the 4th of July. However, now it's back to reality for the thousands of Texas children and teens. If your kid turned 16 over the summer or is getting ready to start driving, it's important you discuss safe driving tips with them. It is quite common for parents to have concerns regarding their teen's ability to drive safely. For one, statistics show that teenagers are the most likely group to get into car accidents.
Before we go over some tips to help your teen driver stay safe, let's go over some car accident statistics. If you are shocked by what you read or need legal advice regarding a car accident involving a teen driver, please do not hesitate to contact Green Law Firm.
Teen Car Accident Statistics 
Sadly, car accidents are the single leading cause of teen deaths in the United States. Perhaps the most frustrating part is that many of these fatalities are preventable. There are many risks and opportunities for distraction in today's tech-centric world, which is just one reason why teen car accidents are so common.
Here are a few statistics to help you better understand why teen car accidents happen and what we can do to stop them:
8% of teenage drivers have texted or emailed while driving
12% of all fatal accidents involve teens ages 15 to 19
56% of teens admit to talking on the phone while driving
13% of teens admit to texting while driving regularly
34% of teens have sent or responded to text messages while their car is in motion
In 2017, 3,255 teens ages 16-19 were killed in car accidents (This number is up from 2,433 in 2016)
Tips to Help Your Teen Drive Safe 
Parents have a responsibility to teach young drivers how to stay safe while driving. According to the National Highway Traffic Safety Administration (NHTSA), drivers under the age of 20 are three times more likely to be involved in a car accident than any other group. Teenage males, specifically, are six times more likely to cause a crash than the average driver.
The following are tips to help your teen stay safe while driving:
Put the phone away – The most important lesson you can teach your teenage driver is to put their phone on silent and out of reach before the car is even turned on. No text message or phone call is so important that it should be answered while driving.
Buckle up – 60% of teenage car accident victims weren't wearing their seatbelt, which certainly played a role in their death. Teach your teen to always buckle up and make sure their passengers do the same.
Watch your speed – Teens tend to drive much faster due to their lack of experience and impulsive nature. Encourage your child to obey the speed limit and use good judgment.
Never drink and drive – Accidents caused by teens who are under the influence of alcohol are another top cause of teenage deaths.
Your teen's safety matters to us. If you or a loved one have been involved in a car accident with a teenage driver, or if you lost your child in a fatal accident, please contact Green Law Firm today and schedule a free consultation.