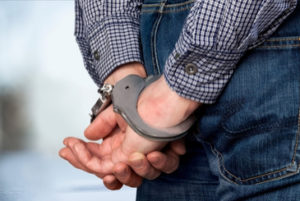 Driving while under the influence of drugs or alcohol often leads to serious accidents, injuries, and death. When an individual makes the decision to get behind the wheel of a car after having too much to drink, the results may be catastrophic. Alcohol and drugs impair our judgment and decision-making skills, which is why people often think they are 'fine' to drive after consuming a few drinks with friends. However, the consequences surrounding drunk driving are life-changing. In the state of Texas, the penalties for a drunk driving conviction can range from monetary penalties to jail time, community service, and license suspension. There are numerous factors that will contribute to what penalties a person will face if convicted of a DUI, such as any previous offenses and the circumstances surrounding the arrest. For example, if you are pulled over for driving while under the influence and have a child in your car, or an open container, the penalties you will face will likely be much greater.
There is a lot of documentation and education out there today surrounding drunk driving. With this, there are numerous organizations in place that have the sole intention of educating people about the serious repercussions of drinking while driving (think Mothers Against Drunk Driving (MADD)). In order to better understand how serious these types of charges can be in Texas, it may help to look at the state's DUI penalties:
First offense – First-time DUI offenders typically face a Class B misdemeanor. The penalties for this charge can range from 72 hours to 180 days in jail, a fine of up to $2,000, and suspension of driver's license for 90 days to one year
Second offense – Someone who is charged with a DUI for the second time will face anywhere from 30 days to one year of jail time, a fine of up to $4,000, and driver's license suspension for anywhere from 180 days to two years. In some cases, a second-time DUI offender may have their driver's license completely revoked
Third offense – A third DUI offense is considered a 3rd-degree felony in Texas. Individuals who are convicted of their third (or higher) DUI will have two to 10 years in prison, a fine of up to $10,000, and driver's license suspension of 180 days to two years. As you can imagine, the more DUIs you are convicted of, the longer the prison sentence and higher the fines
Here is a look at the state's blood alcohol content (BAC) limits:
Individuals 21 years or older: 0.08%
Commercial drivers: 0.04%
Drivers under the age of 21: Any amount of alcohol
Now that you have a better understanding of the consequences of being convicted of a DUI in Texas, we hope you understand just how serious these charges are. As Brownsville drunk driving attorneys, we are here to answer any questions you may have and help you fight a DUI conviction. Many people make the mistake of deciding to face a DUI charge on their own, without legal representation. This could have a huge impact on your future and the penalties faced. Individuals who hire a drunk driving attorney have a much greater chance of seeing the charges reduced, or even dropped. For this reason we encourage you to contact Green Law Firm today. We understand that everyone makes mistakes and we believe in second chances.