Car Accidents Are Extra Stressful When You Aren't at Fault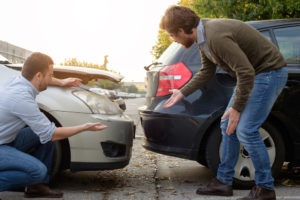 Not all car accidents are alike, which means it is important to understand your rights and the steps to take in a wide range of circumstances. For example, if you are involved in a car accident that was not your fault, what should you do? Today, we are going to go over just that and more.
At Green Law Firm, it is our goal to provide you with the necessary information to protect yourself and ensure justice is served. Car accidents happen every single day, often resulting in serious injuries – or worse. If you or a loved one sustained injuries in a car wreck that was not your fault, please contact Green Law Firm today.
Do I Need a Lawyer if the Accident Wasn't My Fault? 
Following a car accident, the first thing you should do is contact the police and make sure everyone is okay. This is the case regardless of who is at fault. Talk to witnesses, get information from other drivers involved, seek medical attention, and sit tight. Once everyone has been cleared to leave the scene, you should contact a personal injury lawyer right away. A car accident lawyer at Green Law Firm can protect your rights and help you receive the compensation you deserve.
Contact a Lawyer Before Filing an Insurance Claim
One of the biggest mistakes people make following a car accident that wasn't their fault is failing to contact a lawyer. Even if your injuries were minor, you may be able to receive compensation for your injuries.
In the event the at-fault driver denies fault for the accident, or if he or she does not have insurance, you could be left to fend for yourself. This is why we encourage all car accident victims to contact a lawyer as soon as possible. Insurance companies often try to get out of paying car accident victims, or they offer a much lower settlement than the person deserves. Take care of yourself and your loved ones by calling Green Law Firm today and learning about your rights following a car accident that was not your fault. 
Factors That Impact Car Accident Lawsuits
When it comes to receiving compensation for a car accident that was not your fault, the following factors are typically taken into consideration:
How serious were the injuries sustained?
What injuries, if any, occurred as a result of the accident?
What type of insurance coverage do the involved drivers have?
What are the medical costs?
Were you unable to work because of your injuries?
The amount of compensation you will collect usually depends on the at-fault driver's insurance policy. If they are underinsured or uninsured, obtaining compensation may be difficult. To learn more about your rights following a car accident that wasn't your fault, please contact Green Law Firm and schedule a free consultation with one of our attorneys. We understand how stressful these situations can be and will do everything we can to help you receive compensation.