Not Every Law Firm Has Bilingual Attorneys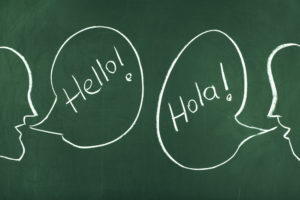 Texas is a border state, which means that many people who choose to live here are bilingual. If English isn't your first language and you find yourself involved in a car accident or other situation where a lawyer may be helpful, it is important you are able to work with a bilingual lawyer. Even though the Lone Star state is home to a diverse population, not all law firms have bilingual attorneys.
At Green Law Firm, we understand the importance of serving both our English and Spanish speaking clients, among others. Our law team is bilingual, and we offer free consultations to all new clients. Being involved in an accident of any kind is stressful and overwhelming, to say the least. But parties involved that don't speak the same language makes these scenarios worse. Whether you are the victim of a car accident or a driver whose second language is English, contact Green Law Firm today and schedule an appointment with one of our bilingual attorneys.
Top Benefits of Having a Bilingual Attorney on Your Side
The benefits of having a bilingual attorney on your case are unparalleled. The legal system is tricky and often trips up even the savviest of people. But a bilingual lawyer will work to understand your case and will always have your best interests in mind.
Here is a look at some of the other benefits of hiring a bilingual attorney:
Will understand the extent of your injuries
Can communicate directly with you about the case and legal proceedings
Will eliminate any concern over translation errors
Will help any non-English speaking witnesses respond to inquiries
Trained to assess and resolve any language barriers
Call Green Law Firm for a Free Consultation Today
The attorneys at Green Law Firm can discuss your case with you in a language you understand, rather than speak in a manner that is confusing and may cause a communication breakdown. We understand how sensitive these cases can be and are committed to helping you in any way we can. Hiring an attorney who does NOT speak Spanish can be detrimental to your case. However, hiring an attorney who speaks your native tongue will ensure you get the representation you deserve.
Regardless of the type of accident you've been involved in, hiring a bilingual attorney can help your case in a major way. For example, obtaining a favorable outcome for some clients may be reliant on your attorney's ability to understand and communicate with any witnesses and all other parties involved. At Green Law Firm, we offer free consultations and are here to answer any questions you may have. Our bilingual team of lawyers is here to help you understand your rights and the best way to move forward with a case. Call us today for a free consultation.