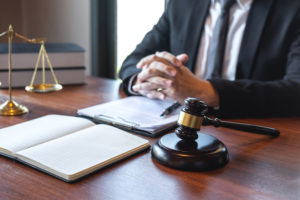 Regardless of if you were the victim in a commercial truck accident or suffered an injury after slipping on someone else's premises, all accidents complicate life. They become even more frustrating when you were not at fault. However, when someone loses their life in an accident, things get even more complicated. Wrongful death claims are some of the most challenging cases out there.
These cases are tough to navigate for several reasons. Often, the plaintiff is seeking compensation for damages that you cannot easily measure monetarily (such as pain and suffering and the emotional impact of losing a loved one unexpectedly). Wrongful death claims require a certain level of care and understanding.
Losing a loved one is hard enough. To ensure you recover the compensation you rightfully deserve, you have to take action quickly, which only adds to the stress. At The Green Law Firm, we understand how difficult these cases can be. We know that no amount of money can make up for the loss of a loved one. However, we believe that you deserve compensation to help you through this difficult time.
If you lost a loved one in an accident due to another person's negligence or recklessness, you deserve justice. Give the wrongful death attorneys at The Green Law Firm a call today to learn what your options are.
What are Wrongful Death Claims?
As we said earlier, there is nothing we can do to bring back your loved one. No amount of money can make up for the loss you experienced. However, you are within your rights to seek justice and compensation for the financial losses (both now and future) and emotional damages.
While wrongful death claims vary from state to state, they all have the same basis. As listed in Chapter 71 of the Texas Civil Code, these cases result in an individual's death due to someone else's "wrongful act, neglect, carelessness, unskillfulness, or default" of another person or company.
A pedestrian being struck by a drunk driver while crossing the road, or someone losing their life due to a defective product are both examples of wrongful death cases. In these instances, the families of these lost loved ones can file wrongful death claims.
People often believe that a wrongful death has to be the result of intentional action, but that is not the case. These cases have nothing to do with criminal activity. They are civil cases.
Common Causes of Wrongful Death Claims
Unintentional injuries or accidents ranked third in leading causes of death in the United States in 2018, totaling 167,127 deaths. These deaths can be the result of a host of different accident types. As long as someone else's negligence led to an individual's untimely demise, they can be held liable.
Some of the most common wrongful death causes in Texas include:
Car accidents (due to speeding, reckless driving, texting and driving, driving under the influence of drugs or alcohol, etc.)
Workplace accidents (slip and fall accidents, being struck by an object, etc.)
Commercial truck accidents
Medical malpractice/negligence (surgical errors, dangerous drug cases, defective medical device, misdiagnosis, nursing home abuse, etc.)
Defective products
Pedestrian accident
Criminal activity
Train accidents
Wrongful death cases can occur for a wide array of reasons and factors. No two lawsuits are the same. These cases are very complicated, which is why employing the help of a trusted and experienced wrongful death attorney will ensure you receive the justice you deserve.
Who can File a Wrongful Death Claim? 
Not everyone can file a wrongful death claim. While you might be close to an individual, you cannot file these claims if you are not an immediate family member. A wrongful death attorney can only file these claims on behalf of certain relatives of the deceased that include spouses, children, and parents.
These family members also include adoptive parents of an adopted child who died. These claims can either be filed by a group of family members or by a single individual.
Texas Statute of Limitations 
We have already explained what the state of Texas considers a wrongful death claim. A wrongful death occurs when someone else's negligent actions lead to an individual's death. Losing a loved one is hard enough, but things get more complicated when you have to take legal action.
While the family of a deceased does not have to file a claim right away, it is in their best interest to not wait. In the state of Texas, the statute of limitations to file a wrongful death claim is two years from the date that the death occurred. You must file within those two years to ensure you can meet the requirements to take action.
However, there are exceptions to this statute, such as:
If the plaintiff in a wrongful death lawsuit is a minor
If there was fraudulent action
No one determined whether the defendant was negligent during those two years
The plaintiff was physically or mentally impaired during those two years, preventing them from filing a wrongful death lawsuit
What Damages Can I Recover?
One of the main talking points you will have with your wrongful death attorney will be about the damages you hope to recover. We understand that no amount of money will make up for the loss of a loved one. Hopefully, these damages will help ease any stress you have in the future.
Once you have proven the defendant's negligence, you can begin working towards recovering compensation. You can receive damages for:
Loss of income (both present and future)
Loss of inheritance
Survival damages (damages awarded to the estate if the deceased did not die immediately, but suffered injuries that eventually lead to their death; these damages include the deceased's pain and suffering, as well as lost earnings until they passed)
Funeral costs
Loss of consortium (spouse, children, or other immediate family member's loss of the deceased's love and companionship)
Support system loss
Loss of benefits (such as pension and medical coverage)
A court may also award punitive damages to punish the defendant if the court found their actions to be exceptionally negligent. Remember, these damages are not direct compensation to you. They are a punishment for the defendant to discourage these actions by others in the future.
Wrongful death claims are some of the most complicated cases out there. They can make an already stressful period in life even worse. Fortunately, with the help of an experienced wrongful death attorney, we can help you receive the justice you deserve. While no amount of money can make up for your loss, the damages you recover will hopefully make up for some of your losses.
If you lost a loved one due to someone else's negligence, contact The Green Law Firm and let us help you through this difficult time.