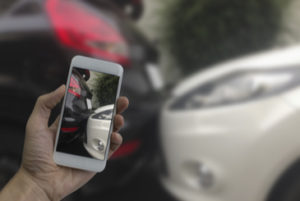 Being involved in a car accident can be an extremely overwhelming and scary experience. Unfortunately, car accidents take place every single day in the United States and range from minor fender-benders to far more serious, deadly accidents. Thanks in part to the many distractions of today, we are seeing more serious accidents take place on a regular basis. Whether you have been involved in numerous accidents over the years or this is the first time, it is helpful to know what steps to take after a car wreck. The actions that are taken immediately following a car accident could play an instrumental role down the road, especially if another driver was at fault and the case goes to court.
No matter how responsible of a driver you are and how carefully you drive, there is a chance you will find yourself involved in a car accident because of someone else's negligence. If this happens, it will be extremely beneficial to you and your passengers if you know what steps should be taken. Many victims of car accidents are confused about what to do next, and for good reason. Do you call the cops? What information do you need from the other driver? When do I contact my insurance company? Do I need a lawyer? These are all valid questions that we field on a regular basis at our Brownsville injury law firm.
In order to ensure you are prepared in the event you are involved in a car accident in Texas, we thought it would be helpful to go over the steps to take after a car wreck:
Check on your passengers and anyone else involved in the car accident. The very first thing you should do after a car accident is make sure everyone is okay. Check yourself for injuries and talk to your passengers to make sure they don't have any serious injuries. Regardless of how minor or serious everyone's injuries seem, it will be a good idea to call 911 right away and report whether emergency personnel are needed.
Call for help. We mentioned this briefly above, but it is important enough to discuss at length. Once you have made sure everyone is okay and moved your vehicle to a safe spot (if possible), call 911 and report the accident. It is also a good idea to err on the side of caution if you are unsure whether the police are necessary, as it is illegal to leave an accident unreported in Texas.
Document the scene. The more pictures you take and information you can get from all involved parties, the better. Take as many photos as you can of the scene of the accident, any injuries, damage to the car, and your surroundings. It may seem like overkill, but having photographic evidence of what took place can make or a break a case in court.
Seek medical attention. Even if you "feel fine" following an accident, it is a good idea to see a doctor to make sure there are no underlying injuries. In many cases, injuries show up days or weeks later and it will help your case to have medical documentation of them.
Call a car accident attorney. Finally, hiring an attorney who is experienced in car accident cases in Laredo, Texas will go a long way in helping your case. You shouldn't have to deal with this type of situation on your own, which is why we encourage you to contact Green Law today so we can get started on your case.
If you have any questions about your rights following a car accident in Brownsville or would like to learn more about how we can help you seek damages for expensive hospital bills, property damage, and lost wages following a car accident, please contact Green Law today.