Premises liability cases are some of the most common personal injury cases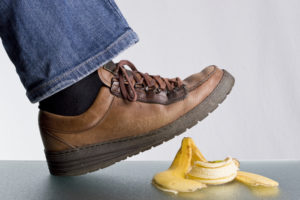 When you visit someone else's home or place of business, you assume it is safe and you are out of harm's way.
Unfortunately, this is not always the case.
In the event a property owner or homeowner does not maintain the space, resulting in unsafe or uneven surfaces, walkways, staircases, sidewalks, and more, they may be held liable. Property owners have a duty of care to those that visit their space. Owners that fail this, causing someone else to be injured, may face a premises liability lawsuit.
Examples of Premises Liability Cases 
Before we look at how to start a premises liability case, it may be helpful to go over some examples:
Hotel accidents
Construction site accidents
Parking lot accidents
Assault
Burn injuries
Typically, a person who has been injured in one of the above types of accidents may seek damage through a premises liability case.
How to Start a Premises Liability Case 
Premises liability cases are some of the most common personal injury cases out there, yet many people do not know what to do when they've been injured on someone else's property. The following steps should be taken immediately following the accident:
Report the accident to the property owner, manager, or homeowner
Write down the details of the accident
Talk to any witnesses and get their information
Collect evidence, such as medical records for your injuries, tests, prescription medications, and rehabilitation costs
Contact a premises liability lawyer who has experience handling these types of cases
How long will my premises liability case take? 
Unfortunately, there isn't a straightforward answer to this. The length of time a premises liability case will take will depend on the extent of your injuries, how long and what type of treatment was required, and any long-term care or rehabilitation. Because of all these different factors, it is imperative you hire an attorney who understands the claim process and will do everything they can to resolve the case in your favor.
Should I file a premises liability lawsuit?  
When trying to decide if you should file a premises liability case, a good place to start is by looking at the details of the case and asking the following questions:
Is the building owned by an individual or a business?
How negligent was the property owner?
Were they aware of the hazard?
Can you prove liability? How definitively?
What was the extent of your injuries?
What are your needs and expectations?
Discussing the above and more with a premises liability lawyer from Green Law Firm will help you understand what filing a premises liability case looks like. If we determine it is the right route for you, we would be happy to represent you and ensure justice is served.