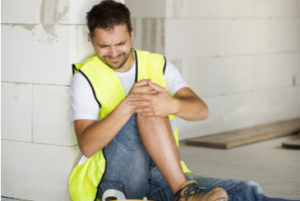 Construction sites are some of the most dangerous places of work there are. No matter what type of construction site it is, there is an inherent level of danger and accidents that are likely to occur. The majority of construction sites are in the middle of everyday life for people, both residential and commercial sites. Construction workers, homeowners, people who work in the building, pedestrians, and other passersby are at risk of sustaining an injury – or worse – at or near a construction site. We understand how stressful it is to sustain an injury of any kind, let alone at a construction site. If you have been injured at a construction site in Brownsville, it is imperative you understand your rights and know what steps to take following the incident.
The decisions you make in the hours, days, and weeks after a construction site accident can have a major impact on your case. In many cases, victims of construction site accidents may be able to file a lawsuit against the construction company or the party responsible for your injuries. This is true whether you work on-site or were an innocent victim who just happened to be walking by. There are numerous safety programs, regulations, and laws in place that aim to protect workers and passersby alike. However, accidents still happen at an alarming rate. Some of the most common types of construction site accidents in Laredo include injuries from:
Falling objects
Electrocution
Exposure to dangerous materials/chemicals
Repetitive motion injuries
Unsafe equipment
These are just a few of the most common causes of construction accidents we see take place. If you have been injured in a construction site accident, you may be entitled to damages for the following:
Replacement of lost wages
Compensation for medical bills
Coverage of rehabilitation or therapy needs
Emotional suffering
Steps to Take After a Construction Site Accident
We encourage you to follow these steps to protect your rights and increase your chances of receiving maximum financial compensation for your injuries following a construction site accident:
Seek Medical Attention – The first thing you should do following a construction site accident is seek medical attention for your injuries. Even if you do not think you have been injured, this is an important step that should not be skipped
Listen to Your Doctor – If your doctor tells you that you should not work, listen to him and convey this information to your employer
Report the Accident – If you work in the construction industry and have sustained an injury, it is imperative you report the incident to your supervisor immediately. Each state has different timelines in place pertaining to when you can report a work-related accident, so the earlier, the better
Take Photographs – Be sure and document the incident as best you can. Take pictures of the construction site, your injuries, and any damages to yourself or personal items
Contact an Attorney – If you have been injured on a construction site, it is in your best interest to hire an attorney. The Brownsville workplace accident lawyers at Green Law Firm offer free consultations and are here to ensure you receive the compensation you deserve for your injuries
Please contact Green Law Firm today if you have been injured on a construction site in Laredo, Brownsville, or the surrounding areas.