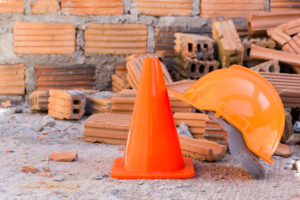 Texas is home to a booming economy and many, many different industries. While the Lone Star State is both a medical hub and attracting more and more tech companies, many of the industries in Texas are quite dangerous. There are many jobs out there that are considered more dangerous than others by nature, but there are a few that really win this title.
Texas is known for its oil and gas, agriculture, and manufacturing industries, in particular. What do these industries have in common? For one, they all can be quite dangerous. Across these industries and others, every single day in America Texas workers risk their lives and are put in danger. Accidents happen all the time, many of which are preventable. By taking the time to understand what some of the most dangerous occupations in Texas are, we hope you will have the tools and knowledge to stay safe. The Occupational Health and Safety Administration (OSHA) reports that Texas is the fifth most dangerous state in the nation, and the oil and gas industry ranked as the most dangerous for workers. With that in mind, let's take a look at the most deadly occupations in Texas:
Tractor-Trailer Truck Drivers – The Texas Department of Transportation states that big rig drivers in Texas have a 57% higher chance of being involved in a fatal accident than other professions. There are numerous factors that contribute to this, including the state's dangerous highways and the influx of people moving here.
Oil and Gas Workers – As mentioned, the oil and gas industry in Texas is one of the most dangerous in the country. It is estimated by OSHA that more than 40 oil and gas workers die every year due to an oil-related accident. Unfortunately, many of these accidents take place in remote drilling locations, making it difficult to get them the help they need.
Construction Workers – It is no secret the construction industry is a dangerous one, but this is even more the case in Texas. The U.S. Bureau of Labor Statistics has reported an increase in the number of fatal workplace injuries in Texas, and the construction industry makes up a large portion of these deaths.
Maintenance Workers – People who work in repair, maintenance, and installation jobs are also at a higher risk of injury or death. However, they are more likely to sustain an injury they can come back from than other workers are.
Aviation Workers – Pilots, flight engineers, and others within the aviation industry are among the most at-risk workers in Texas. As the state's aviation industry has grown, so have the number of accidents and deaths.
Agriculture and Forestry Workers – This is a relatively broad category that includes farmers, ranchers, and other agricultural workers. People who work in these positions are constantly at risk of sustaining an injury – or worse.
Trash Collectors – Last but certainly not least, trash collectors are at high risk for injury or death in Texas, which may come as a surprise to many. This job is risky for numerous reasons, including the fact that trash collectors spend a lot of time on the road and working with heavy equipment.
Over the last 15 years, Texas has led the nation in total workplace deaths 12 times. If you have been injured while on the job, please contact Green Law Firm today and schedule a  free consultation with one of our experienced Brownsville workplace accident lawyers.