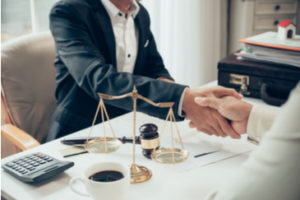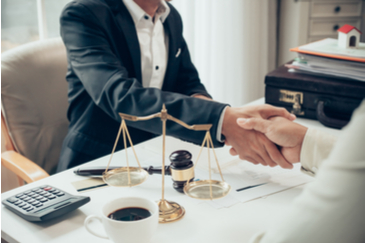 Finding the right personal injury lawyer is sometimes more difficult than many people realize. Depending on the circumstances surrounding your case, you may want to find a lawyer who specializes in a certain area of personal injury law or who has experience representing individuals on cases similar to yours. In order to ensure you receive the compensation you deserve for your injuries, it is important you do your research and decide to work with a lawyer who you trust has your best interests in mind. This is especially true if you are going up against an insurance company, hospital, or a large corporation, as these entities have the financial resources to hire skilled lawyers who have years of experience in defending personal injury claims.
In most cases, injury victims do not have a lot of experience hiring personal injury lawyers, and therefore aren't sure where to even begin. We encourage you to look around and not make the mistake of simply choosing a Brownsville personal injury lawyer based on their ads alone. Check out their track record, make sure they have no complaints against them, and meet with at least a couple lawyers to see what they have to say and how they plan to represent you. When you meet with a personal injury lawyer, you should also come prepared with a series of questions. If you ask the right questions, you should have a better idea of how this particular lawyer plans to fight for you and win your case.
Here are some of the top questions you should ask a personal injury lawyer before retaining their services:
1. What areas of law do you specialize in? By asking this question, you will immediately have a better idea of whether or not this specific personal injury lawyer has experience in the area you are looking for. If possible, get as many details here as possible.
2. Do you have experience handling personal injury cases similar to mine? Like the above, this is a good way for you to gauge if this lawyer is the right fit for you. You want someone who not only specializes in the area of law you need representation for, but who has experience handling cases similar to yours.
3. What is your track record? Asking a lawyer how many cases they have taken to trial and what their success rate is will provide you with a clearer picture of their background and how they may be able to help you.
4. How long does a case like mine typically take to resolve? While cases vary based on specific circumstances, it will help you learn what the typical time frame is for resolution.
5. How often will you communicate with me about my case? Learning what a personal injury lawyer's communication preferences are will ensure you aren't frustrated or wondering why you aren't hearing from them. All lawyers operate a little bit differently, so making sure you are on the same page in regards to communication right from the start is a must.
We know how overwhelming it can be to find a personal injury lawyer that you feel will fight for your rights and represent you in the best way possible. We encourage you to contact our Brownsville law firm and schedule a consultation with one of our experienced personal injury attorneys. We would be happy to answer any questions you may have and give you a bit more insight on how we plan to handle your case.